SUBMISSION INFORMATION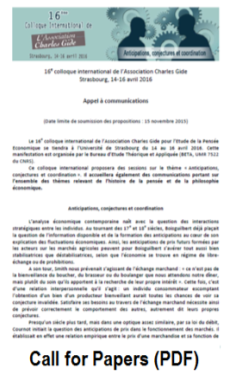 Proposals for papers will take the form of an abstract of about 500 words.
Proposal for sessions are also welcome, whether they are directly connected with the theme of the conference or not. Contributions will either take place in French or in English; parallel sessions will be organised accordingly.
To submit a paper or session proposal, authors are invited to login or create an user account if they do not already have an account on SciencesConf.
NB: Lost password?, click here.

IMPORTANT DATES
January 1st, 2016: Submission deadline
January 20, 2016: Notification of acceptance
March 20, 2016: Full papers submission deadline